My Russell Daylong seat
I've had my Russell Daylong (RDL) seat for enough miles now that I wanted to give an update on my initial impressions. One thing is for sure, should I ever replace my CTX with some other cycle, the very first modification to that new vehicle will be an RDL conversion of the existing seat. The RDL feels more comfortable each time I sit on it.
I particularly like the Sunbrella material I actually sit upon. It is not a typical seat fabric, but more like a light canvas, so it is
tough
, but very comfortable to sit on. The material is not slick at all and holds you right in place. I think it looks real good as well. It is even lighter in color than my last Corbin, which will do me well living in sunny Florida.
As a lot of you know already, I've gone thru more seats than most. After the stock seat, I've had both kinds of leather covered Corbin's (normal & low position) and the sprung, custom solo seat I had made for me in India was a great ride. I really liked both of the Corbins and the solo seat. However, I absolutely
love
this RDL seat! There is just no comparison with my previous seats to the RDL. (can I hear an "Amen!" from the handful of other CTX RDL owners out there??)
However, I almost passed on getting the RDL's rider's backrest. At a rather expensive $325.00, it is very close to half the cost of the full dual seat conversion price. But I tell you, this is the best seat/backrest combination I've ever experienced. I should know. Being in the trike conversion business for 6 years, I've ridden quite a few bikes w/backrests during those years.
Here's a couple of shots: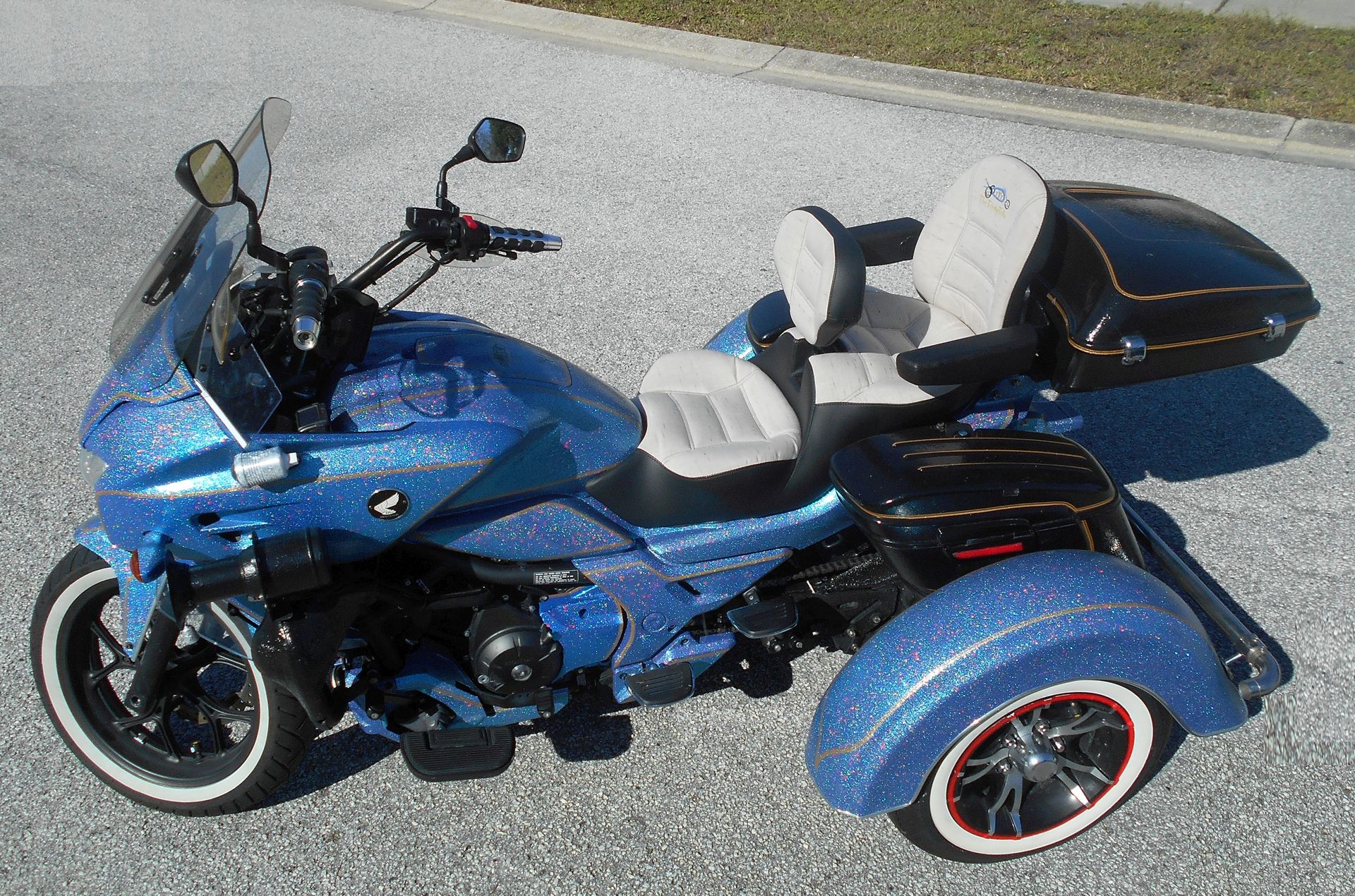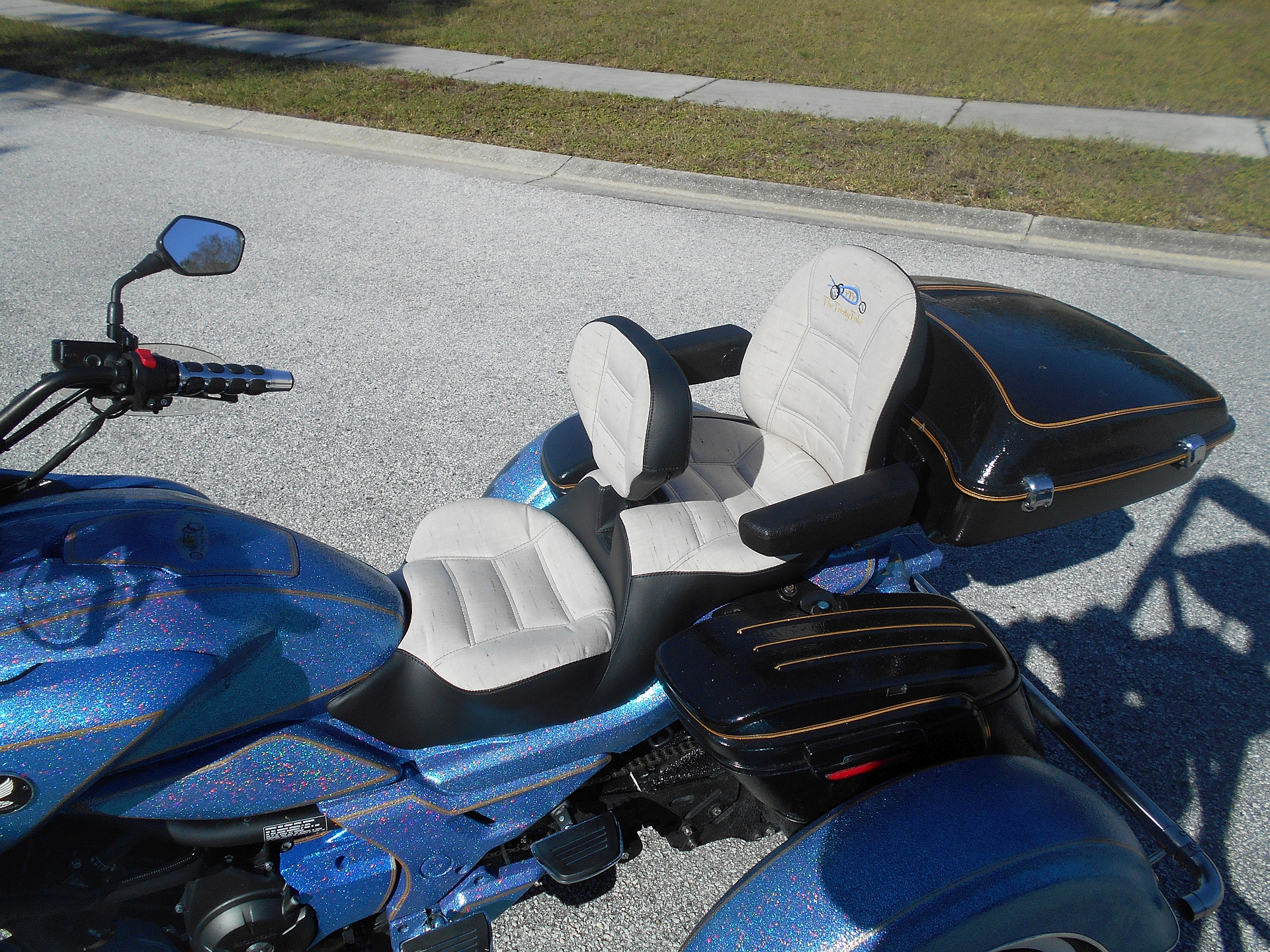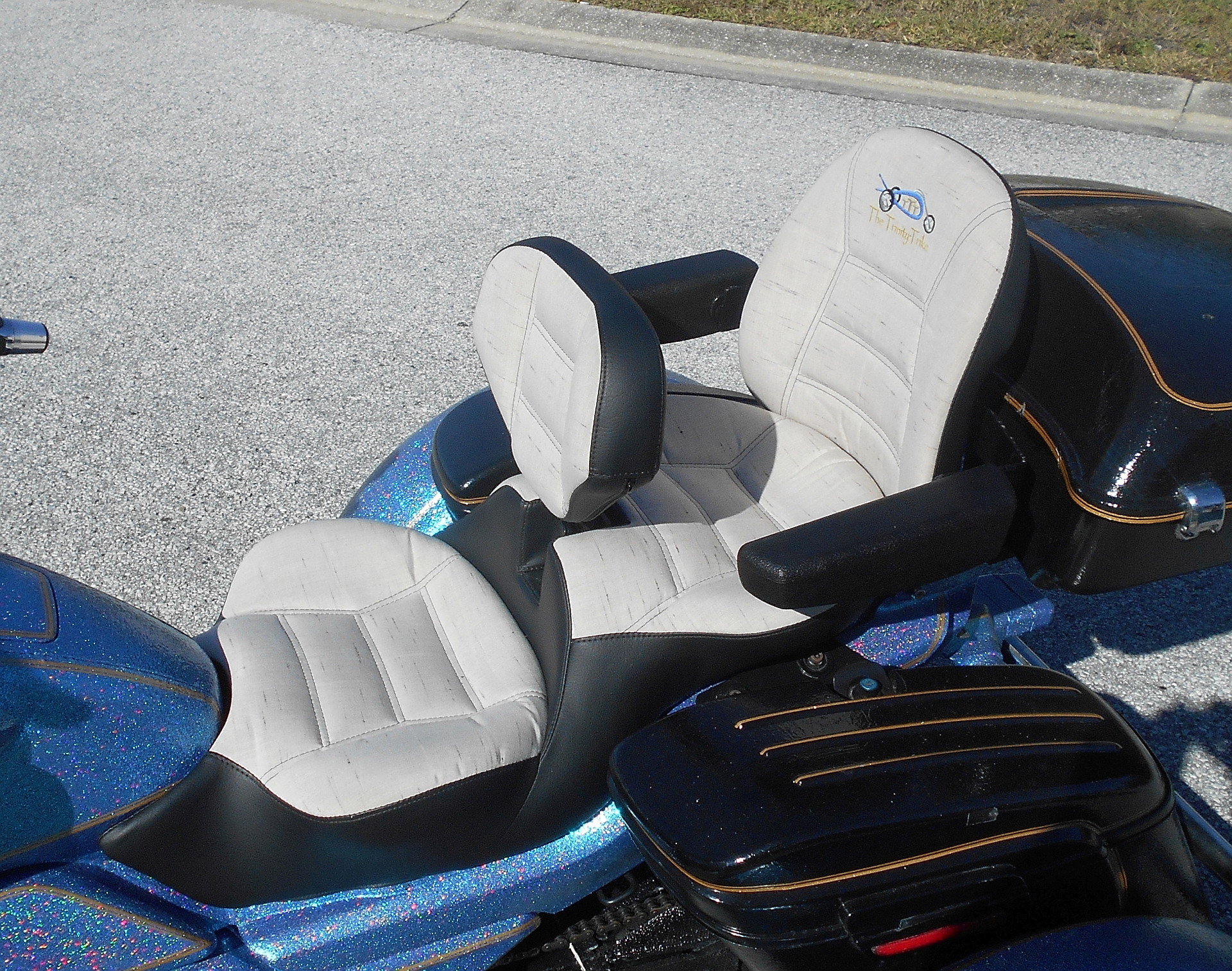 :nerd:
915