Hi all, I just installed Rox Risers, 2" - 1 1/8" that's what everybody else installing here. But during installation I noticed two things I wasn't happy about and I don't think anybody mentioned it yet. Unless they sent me wrong risers somehow. The box says 1 1/8"
On picture 1 and 2 you can see small gaps between lips holding the Rox body and handle bar body. The gap is about half millimeter. The diameter of the bracket and the handle bar seem to be match, but why the gap? Is it normal?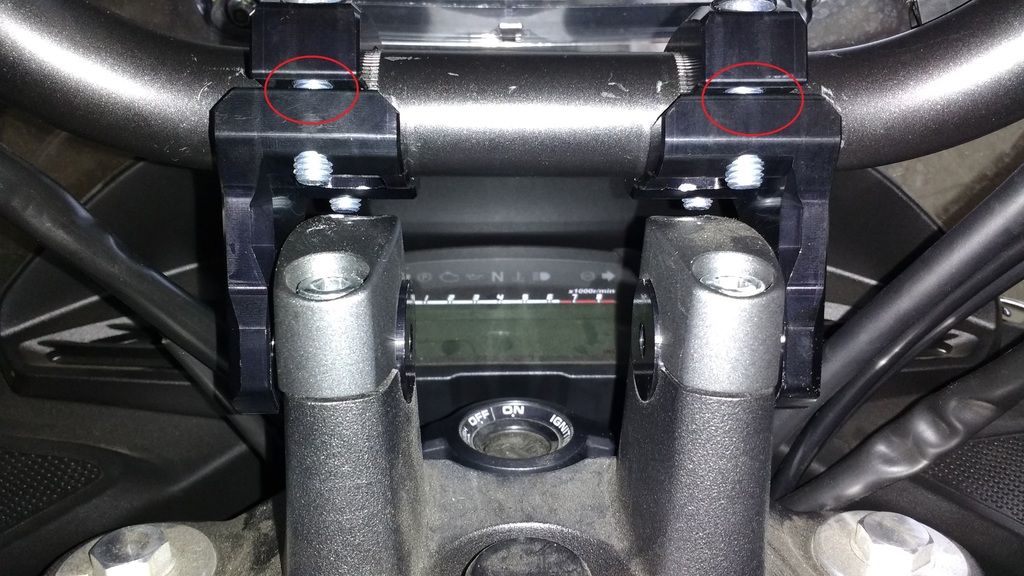 Second question, I couldn't pivot the risers toward me, to my liking, because of the hand brake cable was too short. Secondly, even if cable wasn't too short, when I pivot risers the way I wanted, I COULDN'T access the screws to tighten things up, they were blocked by riser's body...
Can anyone with experience of installing Rox, let me know how did they install it and whether they had same issues as well.
P.S.
I used 16 lbs on top bolts and 29 lbs on bottom bolts. Are thes correct numbers?
Thanks.