Yes, you saw it here first.
A Raspberry-Pi powered CTX700.
Here is the display: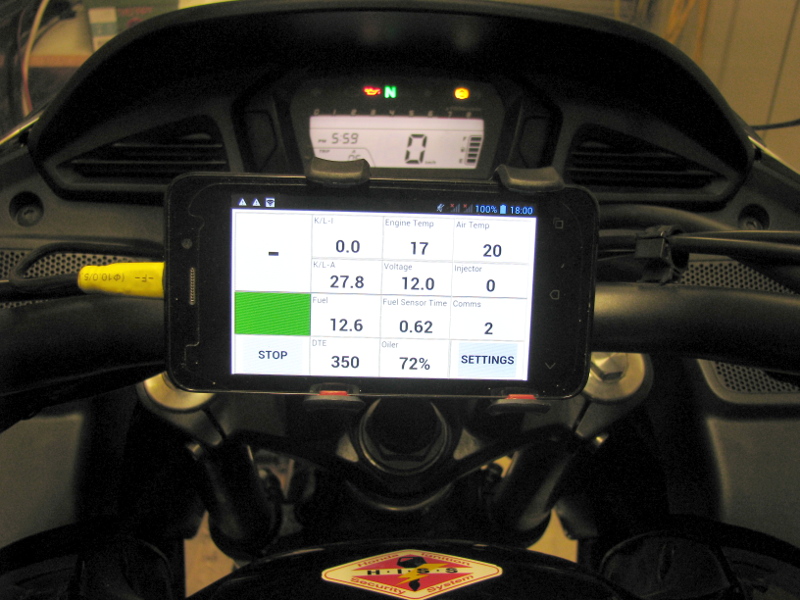 It shows:
Gear position (currently "-" because the bike's not moving)
K/L-I - km per litre instantaneous
K/L-A - km per litre average
Fuel - left in the tank (litres)
DTE - distance to empty
Engine Temp - the coolant temp (degC)
Air Temp - the manifold air temp (degC)
Voltage
Fuel Sensor - the time for the capacitor to discharge through the tank level resistor (I need that for calibrating the tank)
Oiler - the percentage of the chain oiler cycle
Injector - fuel injector reading
Comms - number of comms errors
The display (a Medion smartphone) updates every 5 secs
The computer looks like this: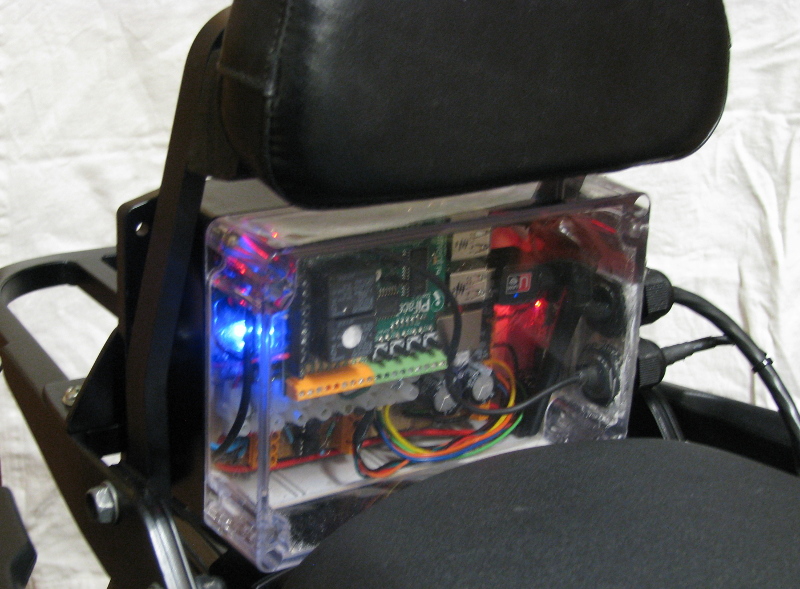 It's a Raspberry-Pi B+ with
>PiFace digital I/O
>FTDI USB Serial dongle
>a self-made interface board to the OBD connector
>a self-made interface board to the tank sensor
>a WIFI adapter to enable the display to connect.
The R-Pi interrogates the ECU about once a second. It also runs the chain oiler program, which, because it now has access to the speed of the bike, doesn't oil when the bike is stopped, and oils more when it's going fast.
Cool eh?
Yes, I'm a nerd
Gonzo
PS. I wish to acknowledge all the assistance I got from the guys on forum.pgmfi.org . Finding the data locations and Honda protocols would have been impossible without their help. Thanks guys.