Discussion Starter
·
#1
·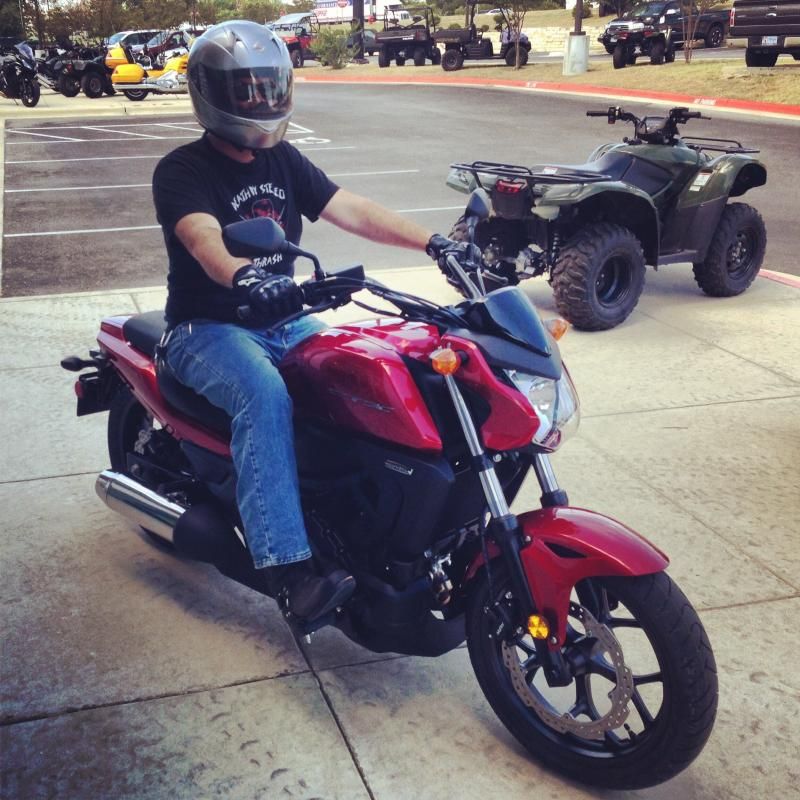 I got to test drive a red CTX700N yesterday after getting my Class M endorsement. It was wicked fun. I didn't take it on the highway since the nearest is I-35, which anybody living between North Dallas and Mexico knows is a deathtrap if you're driving anything smaller than a "suburban assault vehicle." I did get it up to around 45 in a straightaway near the dealership, which was thrilling enough, having spent the 2 days prior keeping it under 15 for the Safety Course. And, yes, I do have a jacket. I realized when I got to the dealer that I left it at home.
I'm fairly certain I'm going to buy one. The pros outweigh the cons for me, this being my first motorcycle purchase.
I've never bought anything new, but have decided to go that route with my moto (yes, I'm preparing myself for the heart-attack of dropping it for the first time).
I do know my way around a toolbox pretty well and one of the joys of motorcycle ownership I am looking forward to is maintenance and modification. I
do not
intend to purchase any sort of add-on maintenance package.
My question is this: how accessible are the mechanical components of this bike? Will I easily be able to remove the plastic and change oil, filters, spark plugs, lube the chain, check the sprockets, fuel filter, valve adjustment, etc.?
Having never performed these tasks on a motorcycle before, I don't exactly know what to look for. I plan on investing in a pit-bull type rear wheel stand, a good torque wrench, and whatever other tools are required down the road.
I've consistently sweared by Honda's reliability, but I recently had to change out a radiator on my '04 CRV and it was a NIGHTMARE. Took me all day. I changed out a radiator on an '89 Civic once, and it took me <1 hour. My worry is that all Hondas (even the small engines) are engineered in such a way to detract owner maintenance.