I have a NOS Givi model 1133FZ rear rack for sale, complete with all the factory supplied necessary bolt and spacers. It was totally unused except for sitting on my shelf for 3 years and attempting to mount it up today with the JFC Bracketz for a test fitting. (Failed, however).
Givi and Amazon both sell it for $115 delivered to the lower 48, but I'll save you a bundle and send it to you for only $85 sent USPS Flat Rate.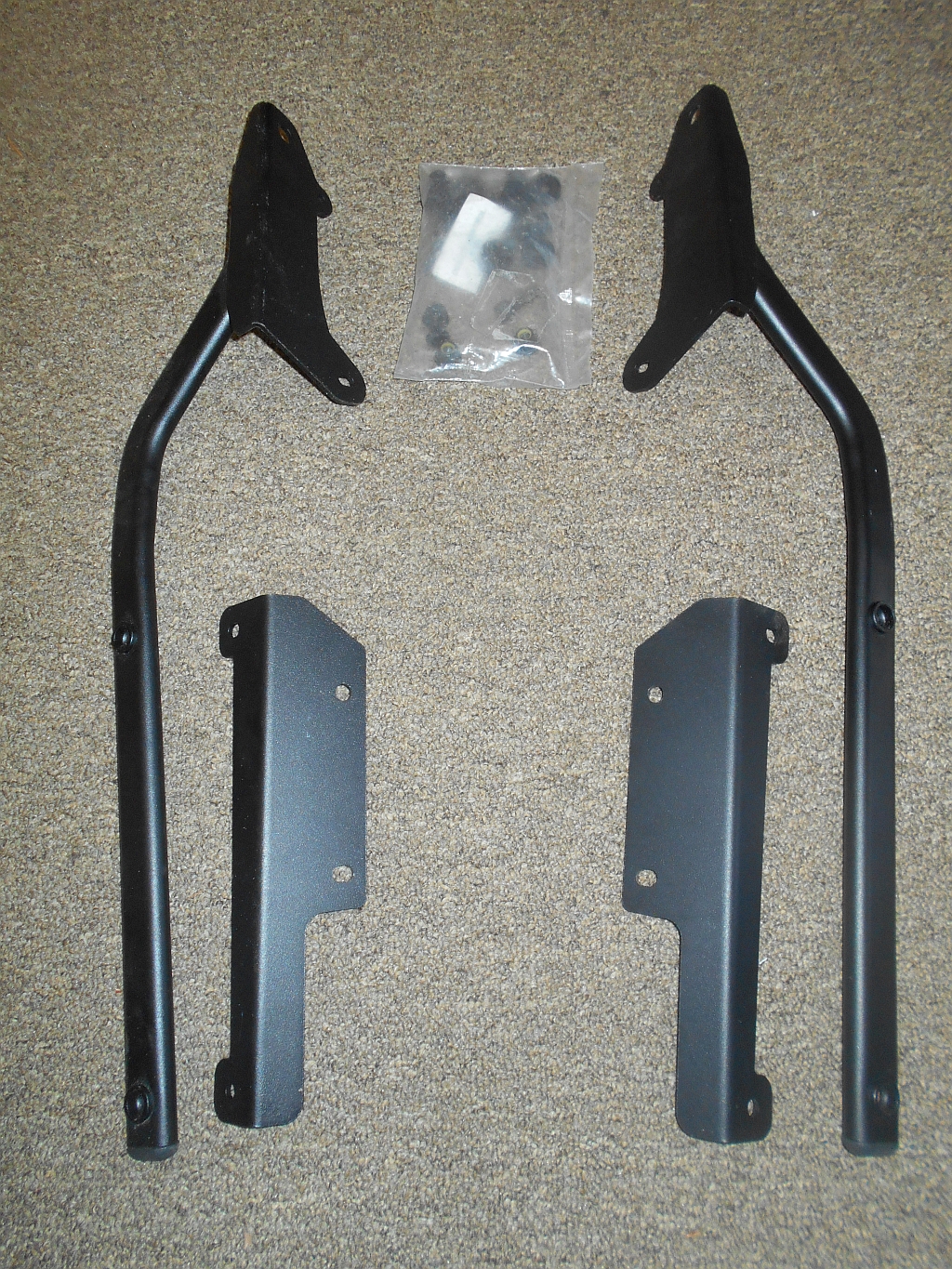 Send me a PM if interested!