March 2016 Photo of the Month Winner
---
March 2016 Photo of the Month Winner!

Congratulations to Keco for winning March 2016's Photo of the Month!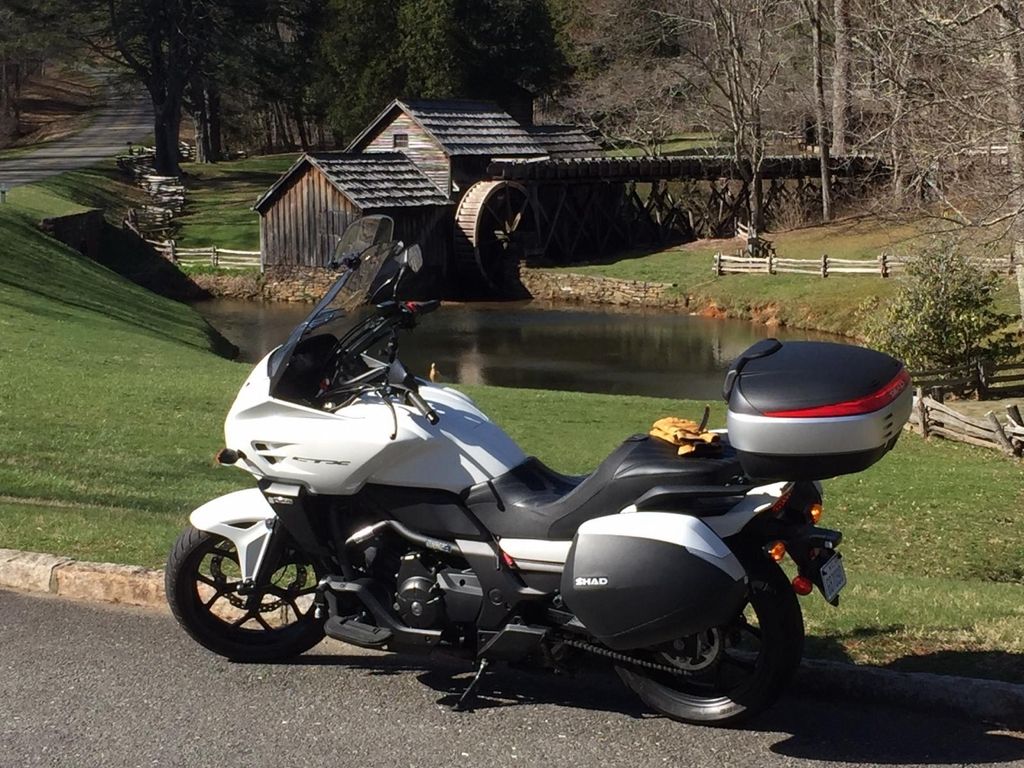 Senior Member
Join Date: Oct 2015
Location: Zephyrhills, FL
Posts: 3,619
Congrats Keco!!! Great picture and I love the water wheel.
Member
Join Date: Oct 2015
Location: Houston ,Texas
Posts: 45
Congratulations Keco on the win. Such a beautiful photo. Could easily find this in a magazine.
Senior Member
Join Date: Aug 2014
Location: North of the Atlanta Perimeter
Posts: 624
---
RedBaronRider
Dog is my copilot
Like
RedBaronRider on Facebook
Watch
RedBaronRider videos on Youtube
2014 CTX700A (6-speed, manual transmission)
Honda stock accessories:
*high windshield
*hard bags
*backrest (now removed)
*luggage rack
*cigarette lighter port in cargo box
Other accessories:
*Bestem 2012 Top Box
*Crazy Iron Engine Bars
-------------------
Former rides:
2011 Yamaha V Star Custom 650
2000 Honda Shadow VLX 600
1997 Honda Rebel 250
Thanks everyone!
---
Travel is fatal to prejudice, bigotry, and narrow-mindedness, and many of our people need it sorely on these accounts. Broad, wholesome, charitable views of men and things cannot be acquired by vegetating in one little corner of the earth all one's lifetime. (Mark Twain)
2014 CTX700e, 6 speed, white
Corbin low
Cee Bailey 23 w/vent
Shad SH36's
Shad SH50 trunk
Oxford heated grips
Kuryakyn 4357 foot board and 8815 splines
Denali DM Micro LED driving lights
Tutoro Auto oiler
Senior Member
Join Date: Apr 2015
Location: Gilbert Arizona
Posts: 441
Very nice picture
Dale - AZ
---



current bikes
2014 CTX700ND Black, 1966 Honda CA160, 1969 Honda CL90 Scrambler,
previous bikes (not in any order)
Yamaha VStar 650 Classic, Gold wing, Harley Sportster 1200, Suzuki Intruder 700, Kawasaki KZ650
Yamaha TW200, Yamaha RD350, Honda Benley 150, Honda CB160
Excellent pic, one of those that makes me wish I was there.
---
My Current Toys:
-1962 Chevrolet Impala SS
-2002 Pontiac T/A Firehawk #125
-2005 Ford Mustang GT
-2009 Honda DN-01(hers)
-2010 Honda VFR1200F-DCT
-2014 Honda CTX700-DCT